Business Cards have been a force for making a marketing effort for any individual or business venture. Promotion means to have yourself in front of others and create a buzz. The business card does exactly that for you. Marketing your self and the business is something you need to do, and that should be one of your principal concerns. Every business has its own need to market themselves. Promoting and marketing yourself helps your chances of staying in the minds of your target audience. Marketing agencies can do that for businesses. But what happens when you either own a marketing agency or are an employee of one?
Even marketing agencies and marketers need marketing. This is an obvious fact that every other marketer knows. If you know how to create networks and make people aware of other businesses and services then you also have to market that certain part of your skillset. As I mentioned above, business cards have been an essential tool for networking for a long time. Networking is also synonymous with marketing. If you know how to network then you also know how to market yourself. So you need a collection of Marketing Agency business cards. So, here are the 5 best marketing agency business cards for you.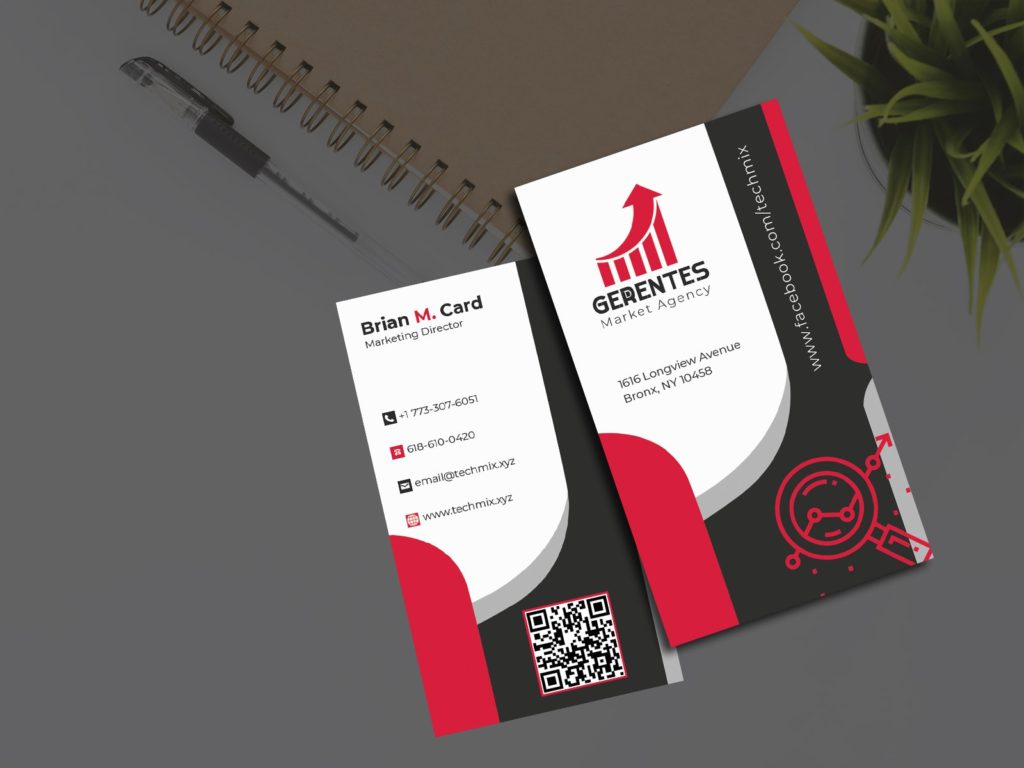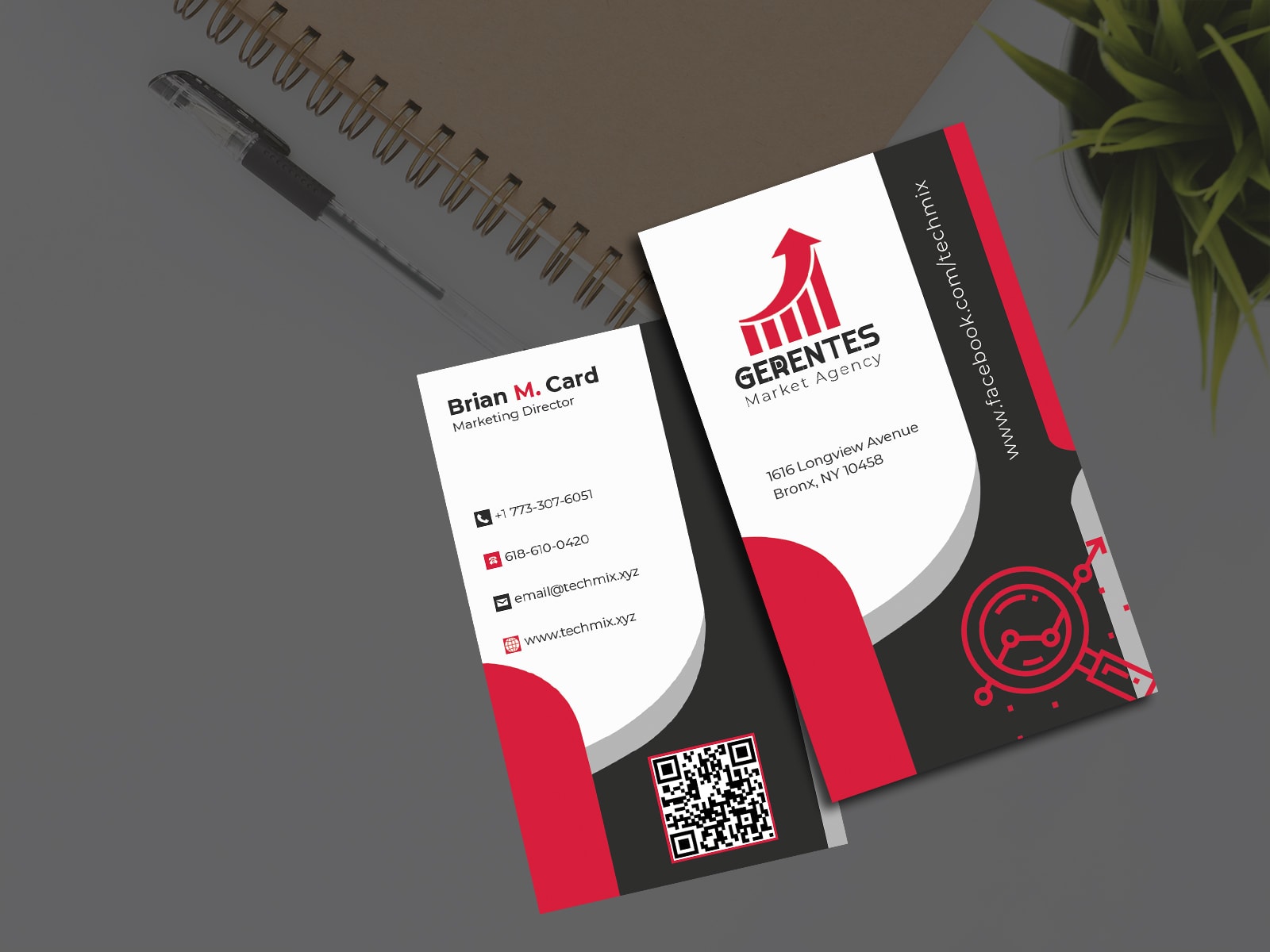 This is a business card design especially appropriate for a digital marketer. Digital marketing is quite a buzzword nowadays. So this business card gives you to network your skills with style. It has a vertical business card design that looks very new and fresh. The colors are mild and deep at the same time. The icons resemble things like digital marketing analytics and other aspects of digital marketing. It is overall a very strong design.

---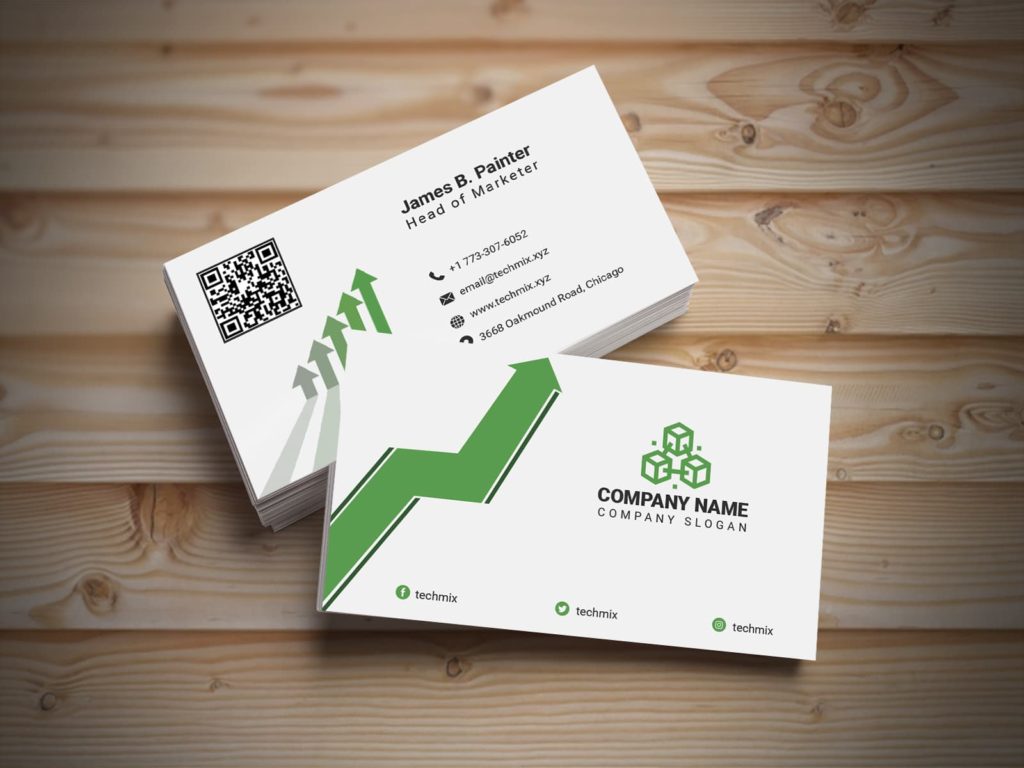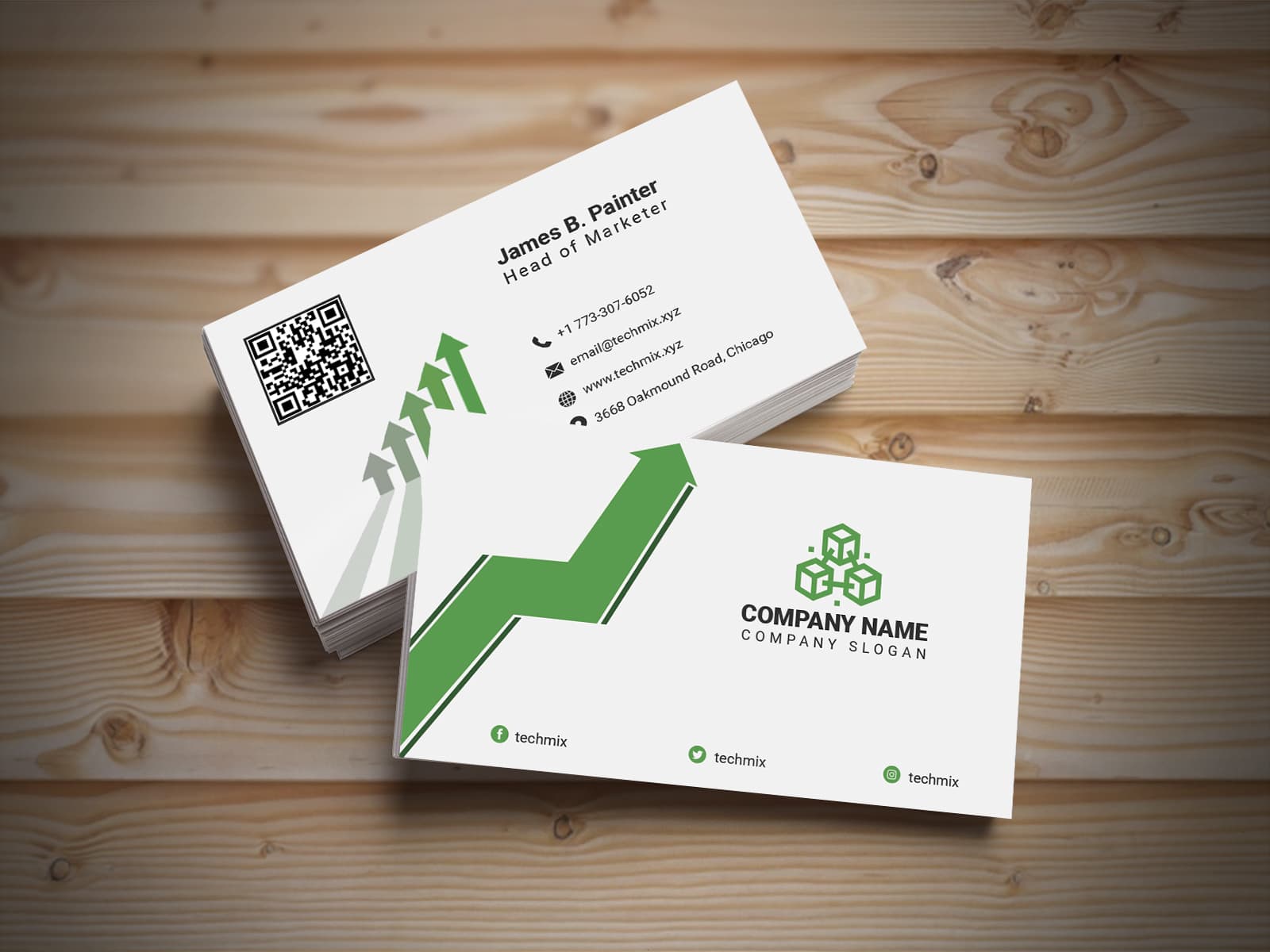 This design is not as eye-catching as the other cards on this list. But it covers in information display what it lacks in color. The minimal color bounce of each other quite well with the white background. The icons also portray the uprising arrows for symbolizing an upward trend. Company branding is also on display. You can also add a scannable bar code that you can use to connect the users easily.

---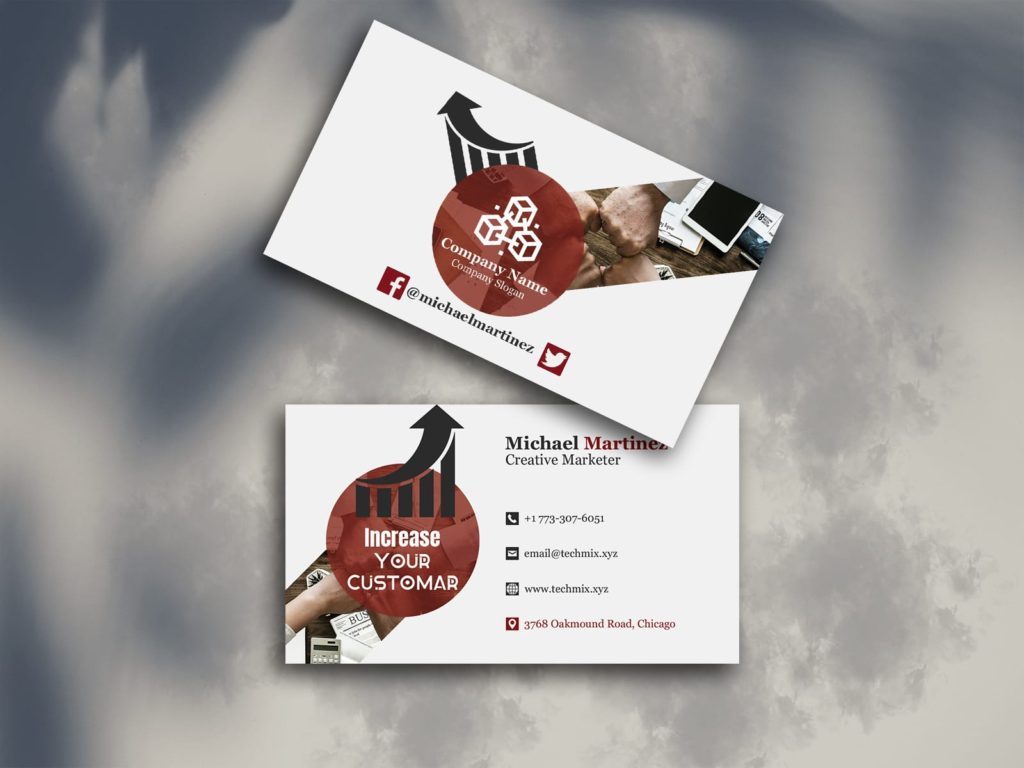 This is quite an aesthetic business card. The stylish designs make it look very presentable. This business card design pegs back the colors and mixes a lot of icons and images along with the background. The white background of the card makes the special icons stand out very well. Its imagery goes well with marketing agencies as the trend graph is on the design.

---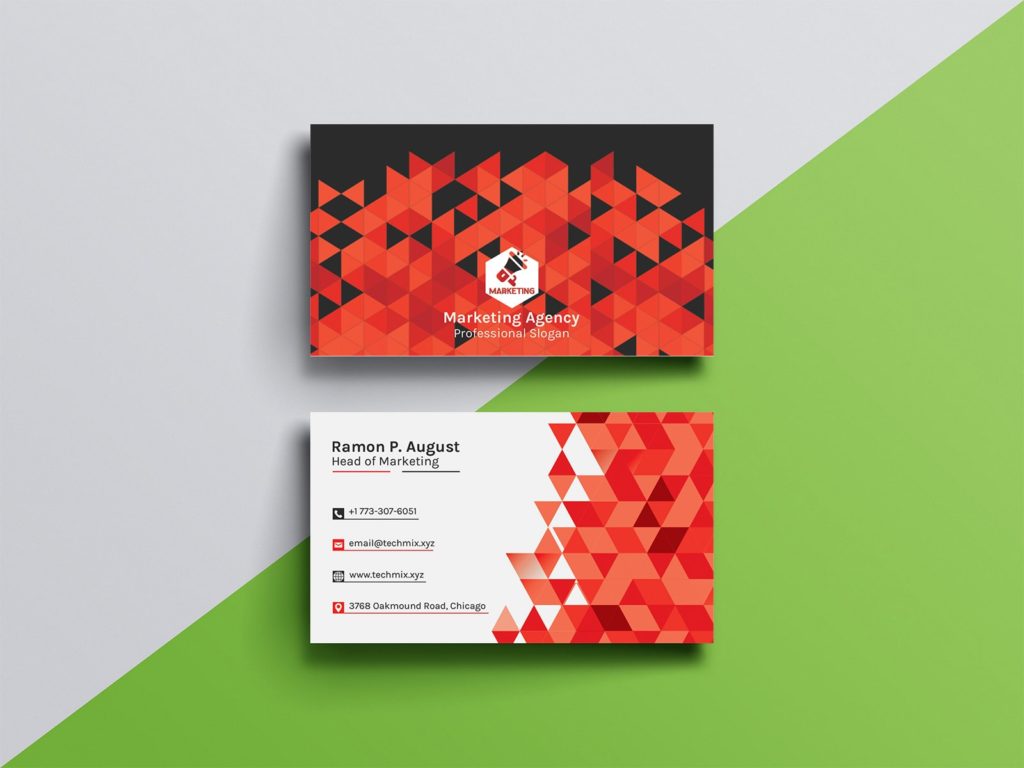 This design is very vibrant because of the pixilated designs it uses. The marketing agency business card uses a white background to make the pixels stand out more. The information is crisp and has a good layout. The use of icons to show the various information points makes it look like a presentation slide of sorts. It blends minimalism and great colors to have a lasting effect on networking.

---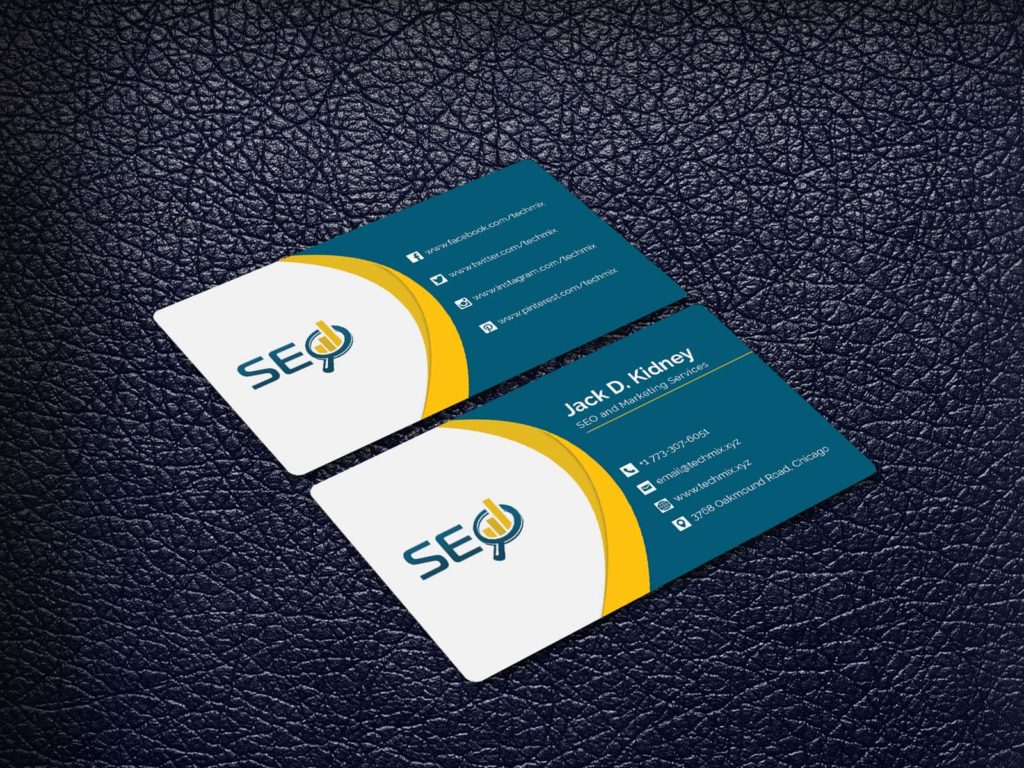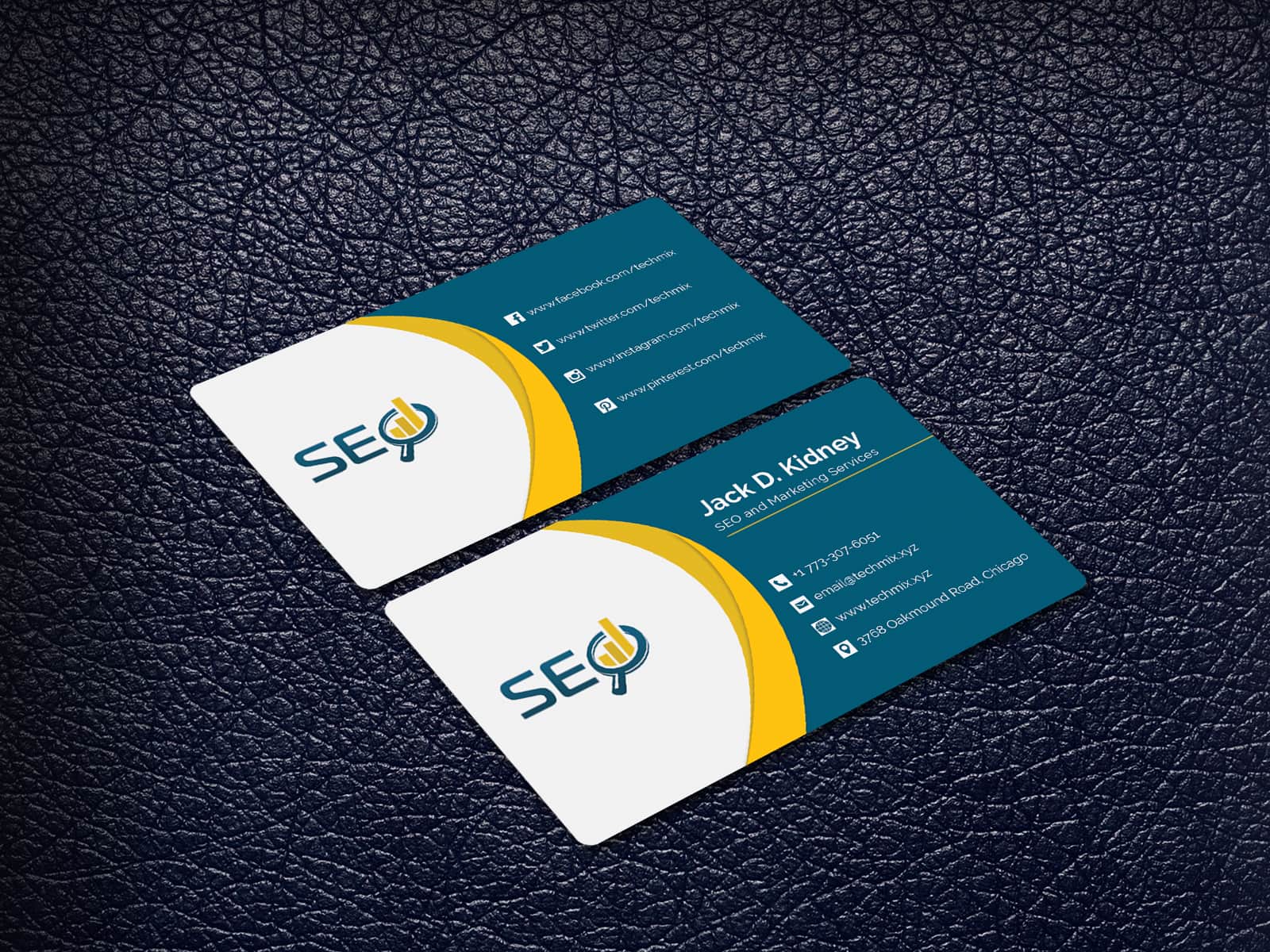 This is a special business card design as it focuses on a certain part of marketing activity. SEO is a part of the digital marketing strategy. If you are an SEO analyst you can easily market yourself with the cards. The SEO imagery is quite clear on this card. The mild colors help to ease the holder in. It can add information about the analyst really easily because of its space usage.